In 1933 the Estonian spelling of the town Baltiski has changed in the Estonian pronunciation Paldiski and this became the official name.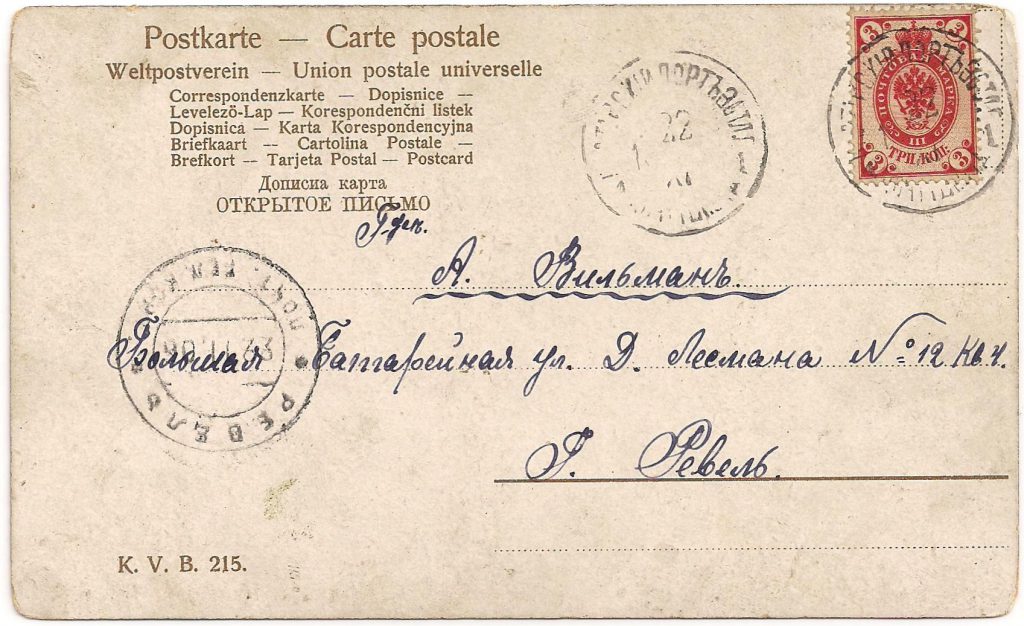 The post office was already open in 1786. In 1874 it closed as Post Office and is opened as Sub-Post Office. There are used 5 different pre-philatelic postmarks.
In this postmark we see the old name: БАЛТIЙСКIЙ ПОРТЪ [BALTIISKII PORT] , the German name was Baltischport.
The date 22 .. in the postmark is not so clear,but in the written message – on the picture-side here below- we see the date November 21,1906.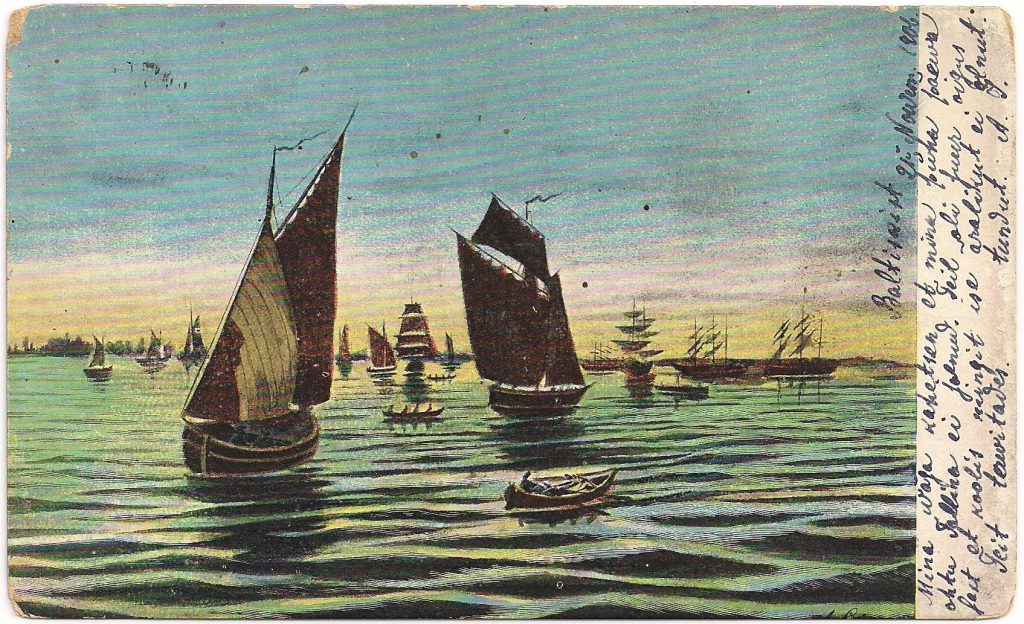 On June 30, 1890, the Sub-Post Office closed and is on July 1, 1890 opened as Post and Telegraph Branch Office. In 1910 again opened as Post and Telegraph Office.
In 1876 the first circular date-stamps are used, 9 different.
The first (single) circle date-stamp has the date in three lines, the follow three different 'cross-date' postmarks, month in numerals, with Guberniaat the top, the type we see on this card:

With below Post Office (type 6C4), in use 1891-1892, so not on this card
With below the indication for Post Telegraph Office, (type 6C2), code number 1, in use 1894-1906, so the postmark on this card
Same type (type 6C2), but with code number 2, in use 1904-1907.
There are three double circle date-stamps reported (type 7A1 in EESTI handbook, with code -writing- letters в г д. Not reported, but must also be somewhere: with code letters а and б.
In the 18th century БАЛТIЙСКIЙ ПОРТЪ [BALTIISKII PORT] , became a naval base and also in the Soviet period the town was important as Navy Nuclear submarine training centre.