On November 19, 1918, The Estonian post opened the doors in the city hall of Kuressaare.
Also in Kuressaare the Estonian post started with provisional cancellations, type C1, place in single line and with capital first letter. In 1918-1919 is also the date added with another stamp, as in this cancellation. The designation on this first postmark is Kuressaar. In the later second postmark -1919- the designation is Kuressaare.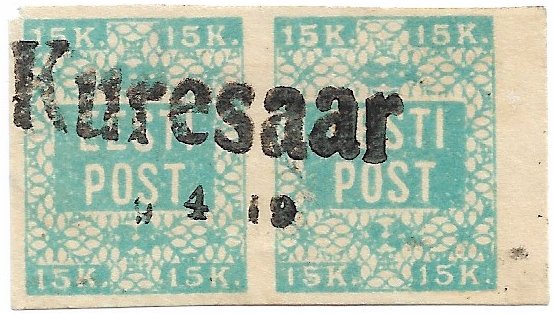 In the handbook EESTI the provisional Estonian cancellations are divided in 4 main groups: postmarks from the former Russian era (type 14A), manuscript cancellations (type 14B), locally prepared postmarks (type 14C) and uniform postmarks (14D).
Here C1: single line, capital first letter.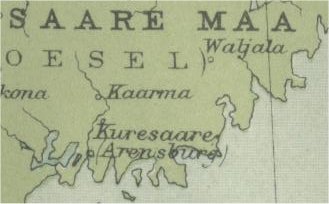 Kuressaare is the most important place of the island Saarema. On this detail of map Times Atlas 1920: Kuressaare is indicated on the coast of Saarema, also the old name Arensburg is indicated.In the tsaristic time the place was indicated as Arensburg and was a famous health resort.
With the independence of Estonia the name sounds too much 'German', so the name changed in Kuresaare. The name 'Kurre-saare' was already existing: with this name the mainland-Estonians indicated the island. The islanders called their island 'Saare-ma' , that means 'Island-land'.
The place name is 'KURESSAAR' from November 29, 1918, up to August 31, 1933. Then the spelling changed: from September 1, 1933, it is KURESSAARE.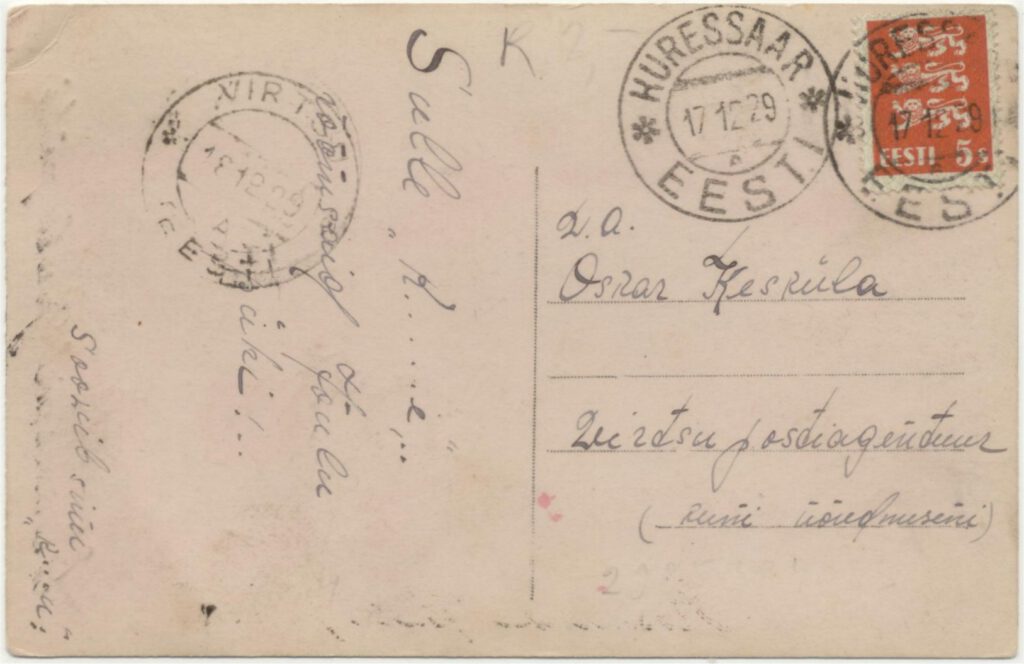 Above a Christmas card, sent from 'Kuressaar' in 1929. This type postmark has the month indicated in Arabic numerals: therefore a former Russian postmark, code letter 'A', used 1919-1932: type A3.
Also is used another former Russian postmark, but with two Maltese crosses between the circles: used with code letter 'b' (1920-1933): type A4.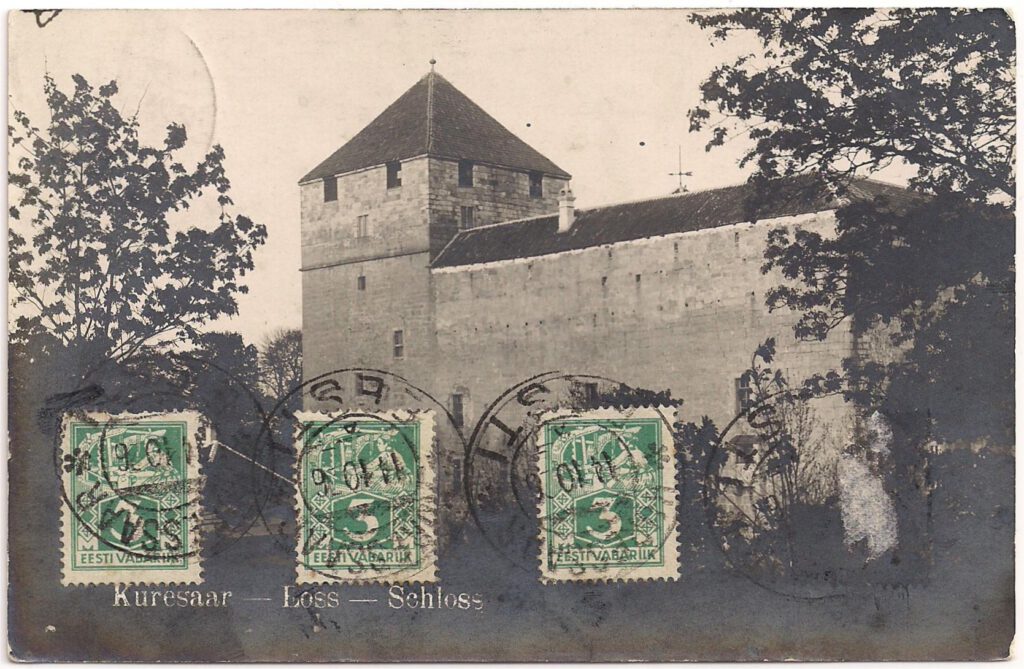 This nice card with a picture of the castle is sent from Kuressaare to Sombor in Yugoslavia (now Serbia). On the address-side- here below- the postmark is more clear (The same type postmark as above).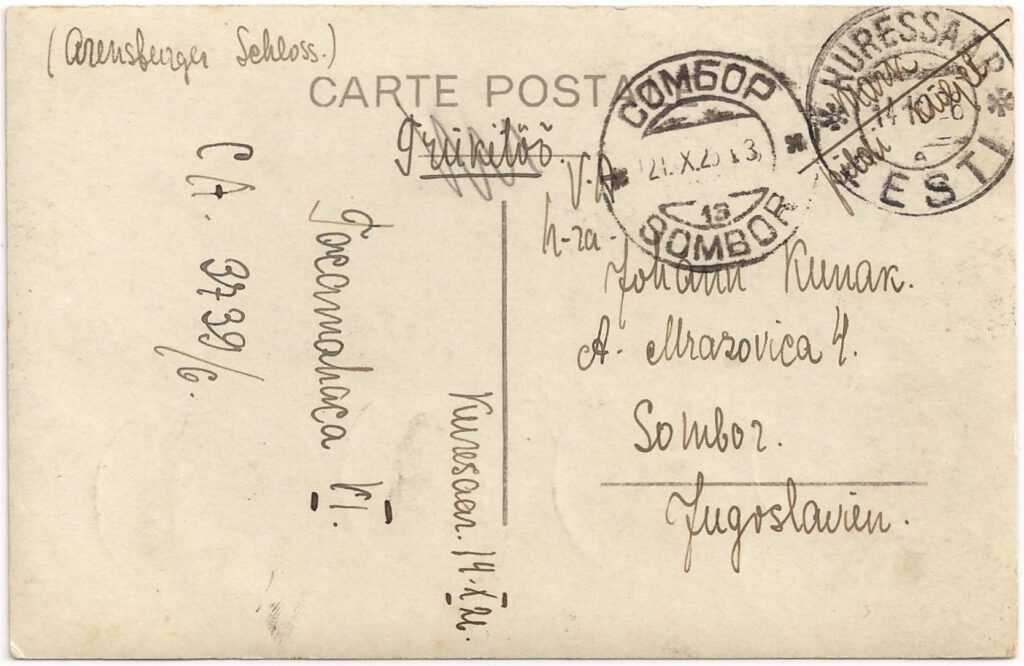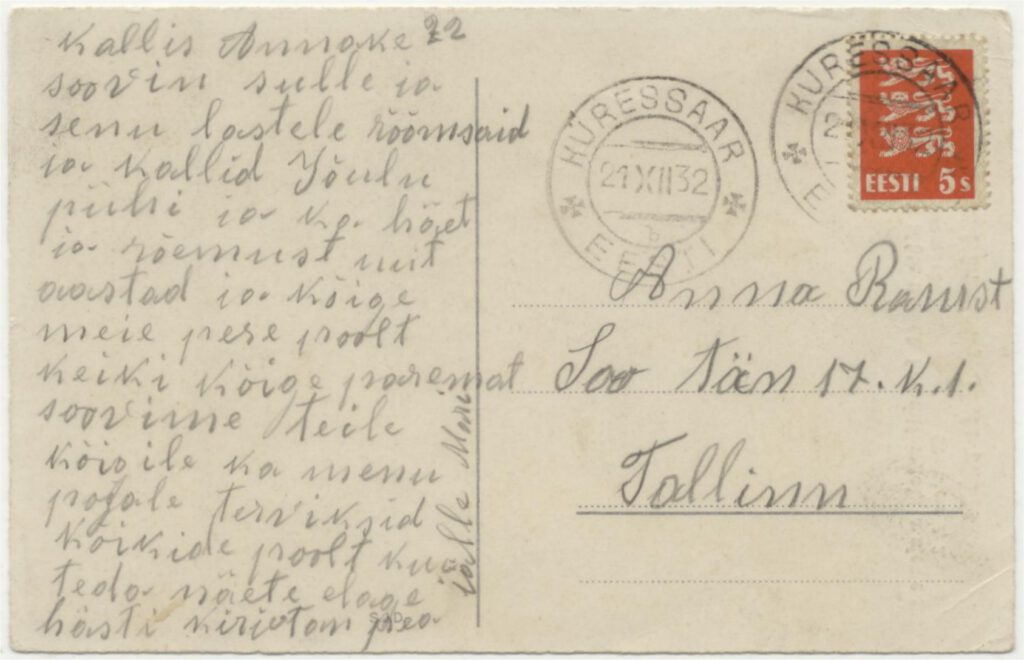 Christmas card, sent 21 XII 32 to Tallinn: still -1932- the indication 'Kuressaar' is used in the postmark.
According EESTI the postmarks with indication KURESSAAR can have following indexletters: A, b, C and D. This cancellation has code letter 'b' and it is -according the Handbook EESTI type A4, a former Russian postmark with Maltese crosses between the rings. Normally this type has Arabic numerals, but here the month is in Roman numerals. I suppose because it is a very late use of this postmark.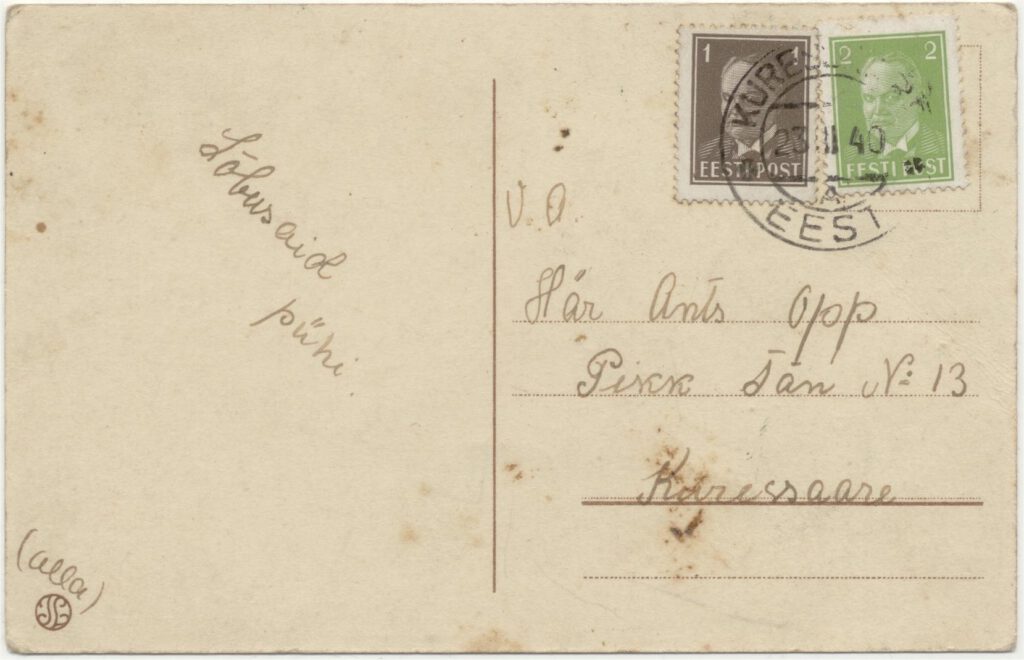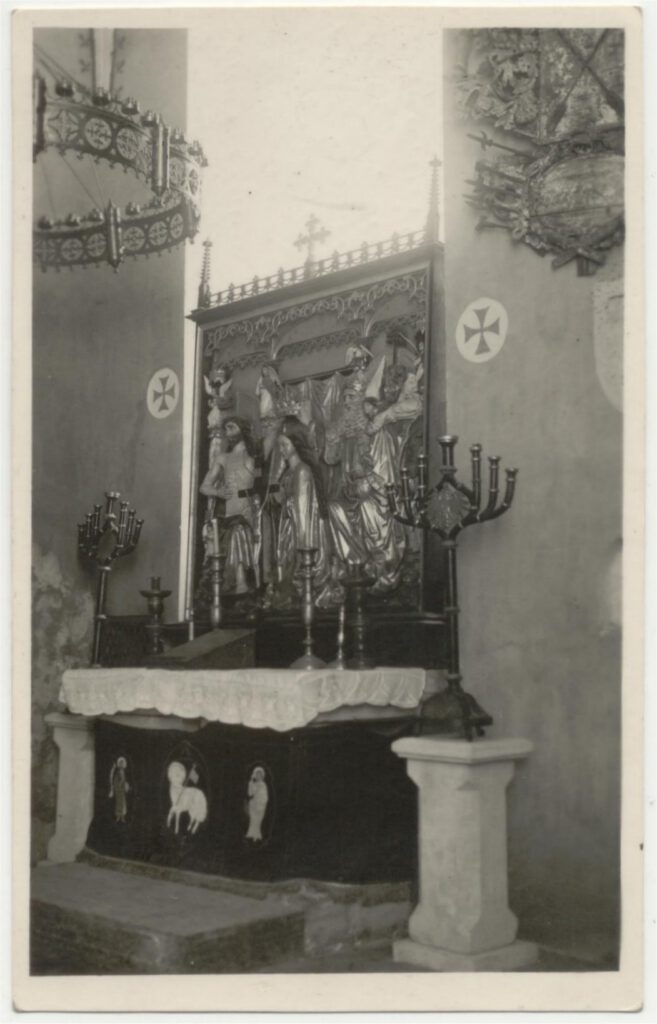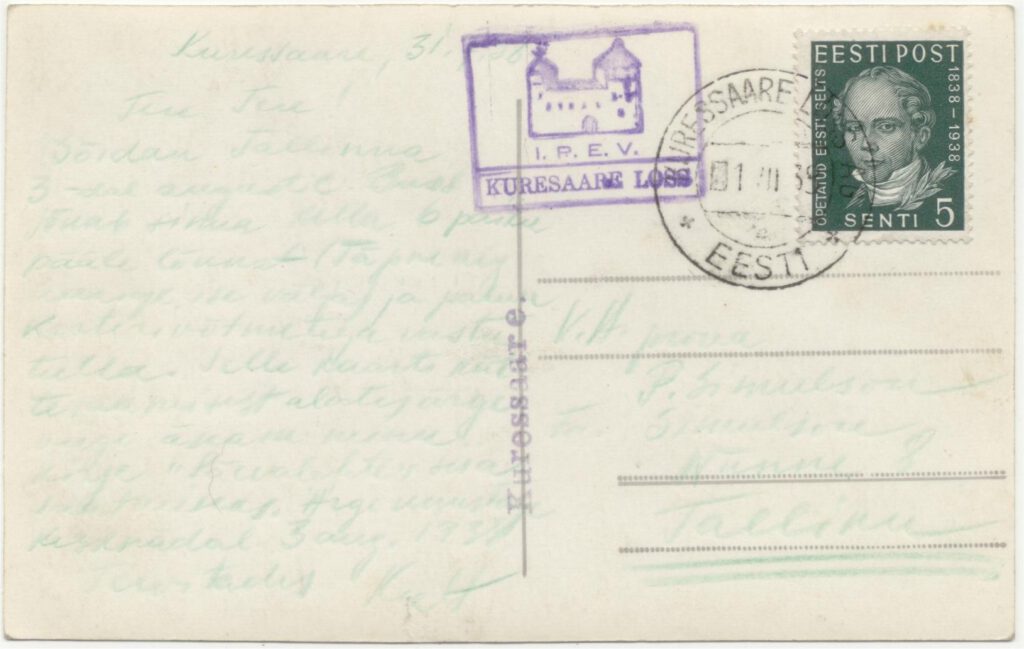 On the other side – the card is used, but the handwritten message and address is very light and difficult to read-the postmark of the post-office in the castle. Between the circles of the postmark is indicated: KURESSAARE LOSS (= KURESSAARE CASTLE).