1964-
5/VIII 1964
Apsveicu Oktobra svētkos! (Congrats
at the October party!)
A 07600
P282 II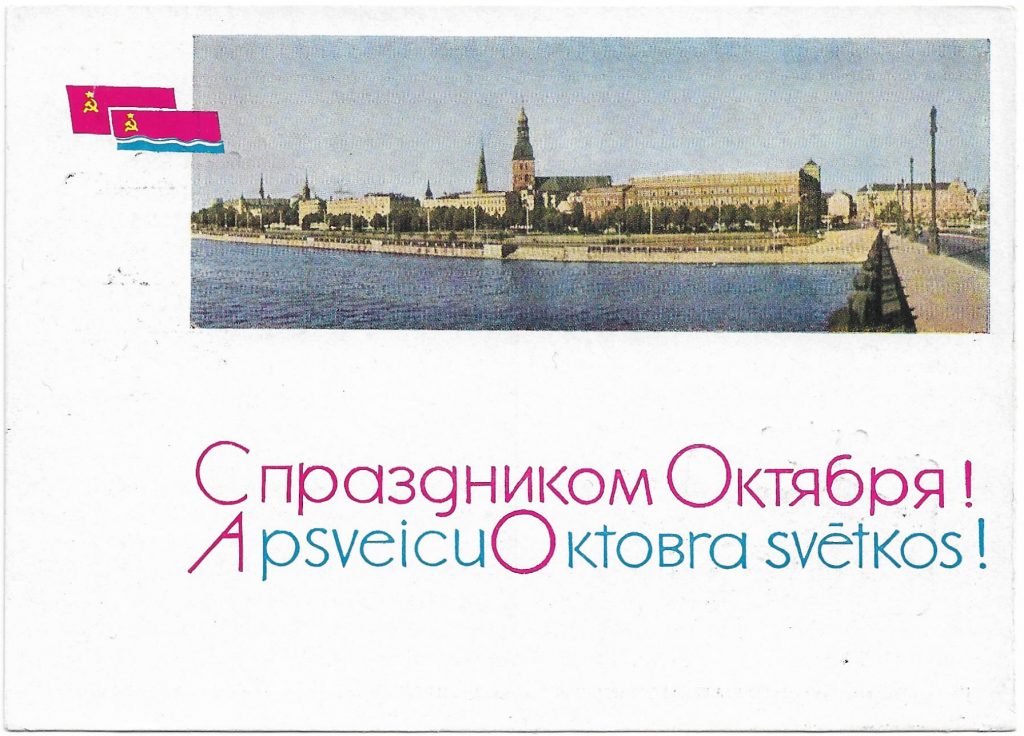 With special postmark 1944-1964.
The address side: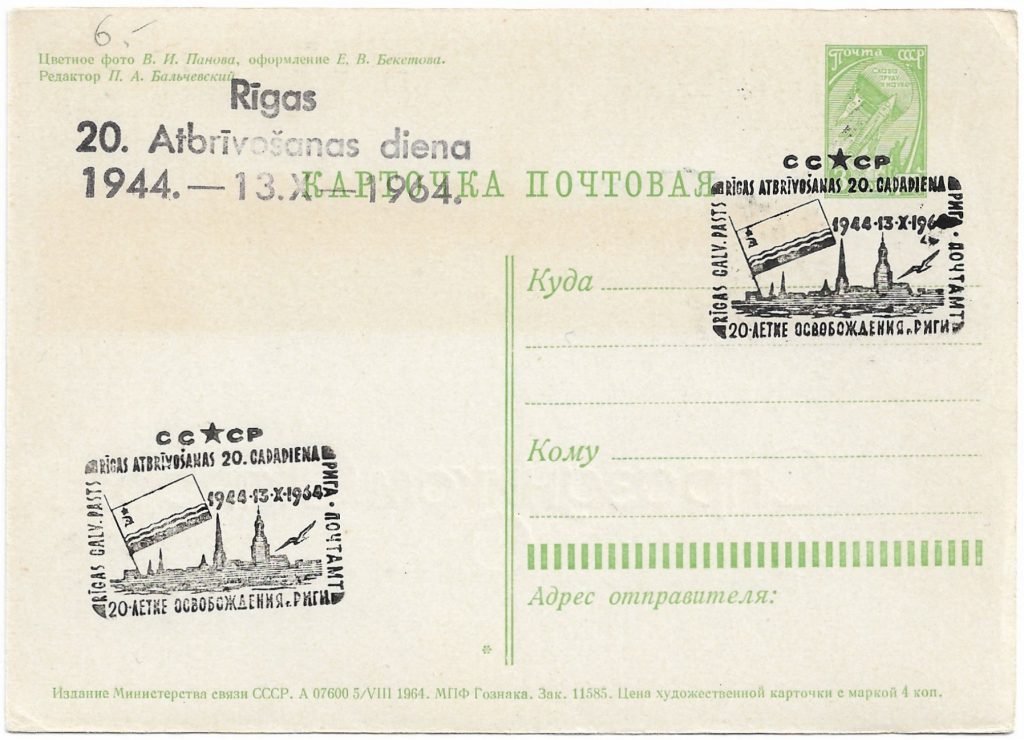 31/VIII 1964
РИЖСКОЕ ВЗМОРЬЕ (RIGA COAST)
A 07751
P282 II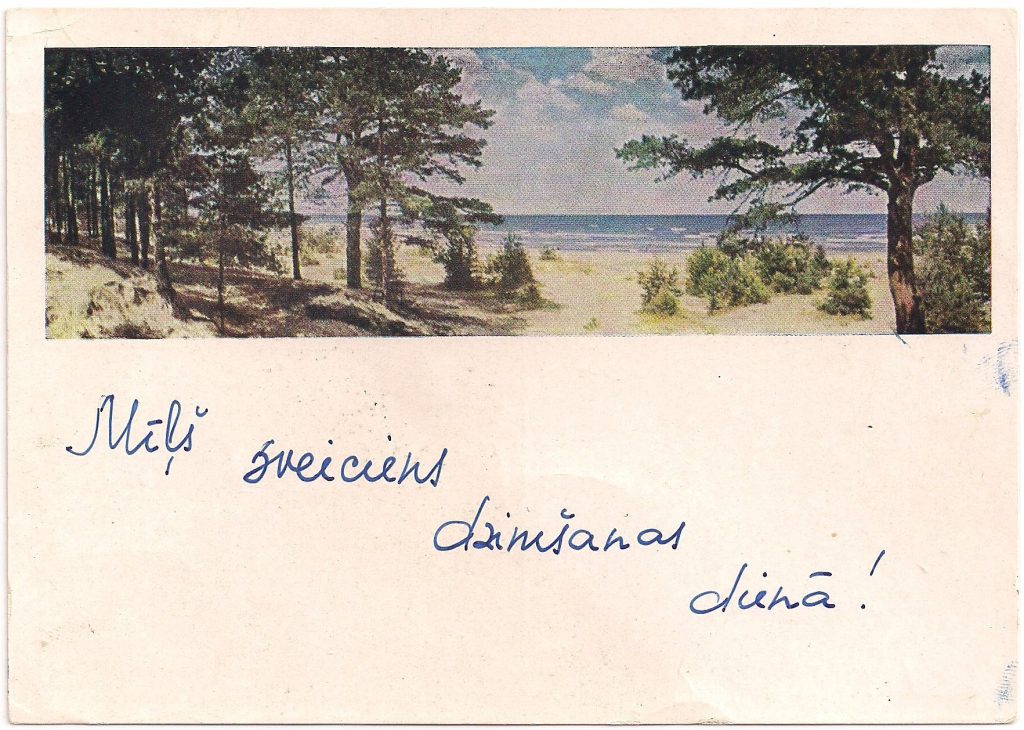 The address side: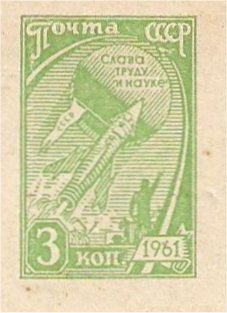 Printed stamp is clearly type I Letterpress (lines on background and moon with greater distance from each other). No state arms on the address side, double dividing line between message and address data and the abbreviation МПФ ГОЗНАКА is used for printing house. On the right side 34 vertical bars. In MGK: P 282-287. Stamp type I, card green / white: P 282.
The subdivision of P 282 in 4 types:
I The printing data with Nr. A…, with date, with year of issue 1962-1964
II Nr. A…, with date, without year of issue
III Without indication Nr. A…, without date, with year of issue 1961
IV Without indication of printing data
P282 II

10/XI 1964
RĪGA. FILHARMONIJA
A 09927
P282 II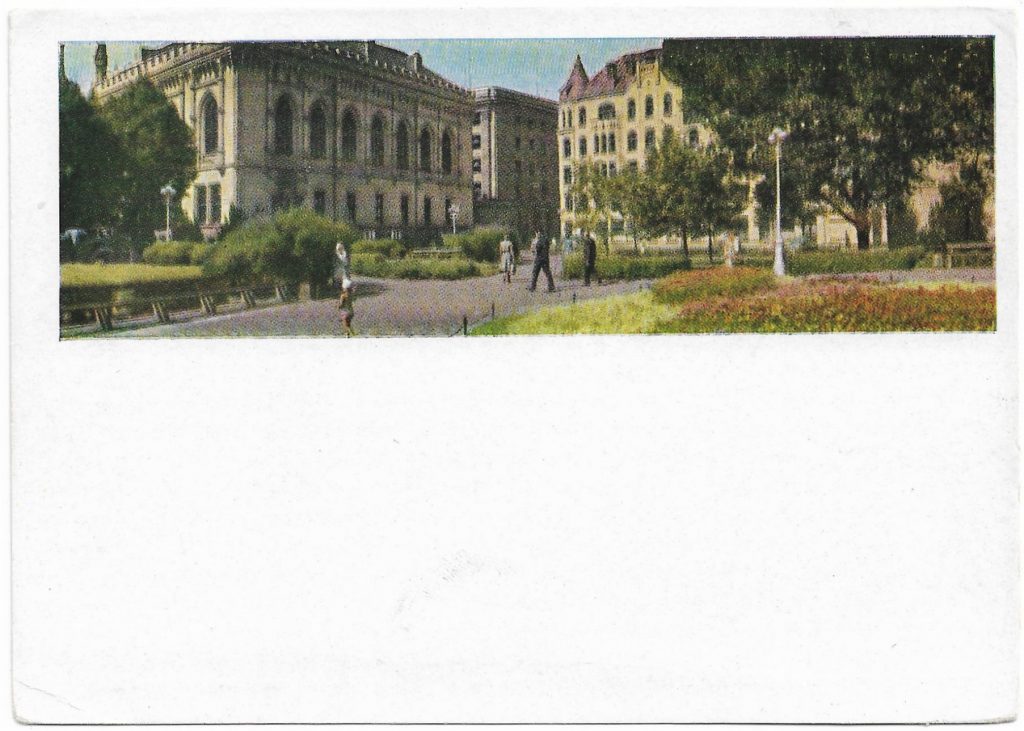 The address side: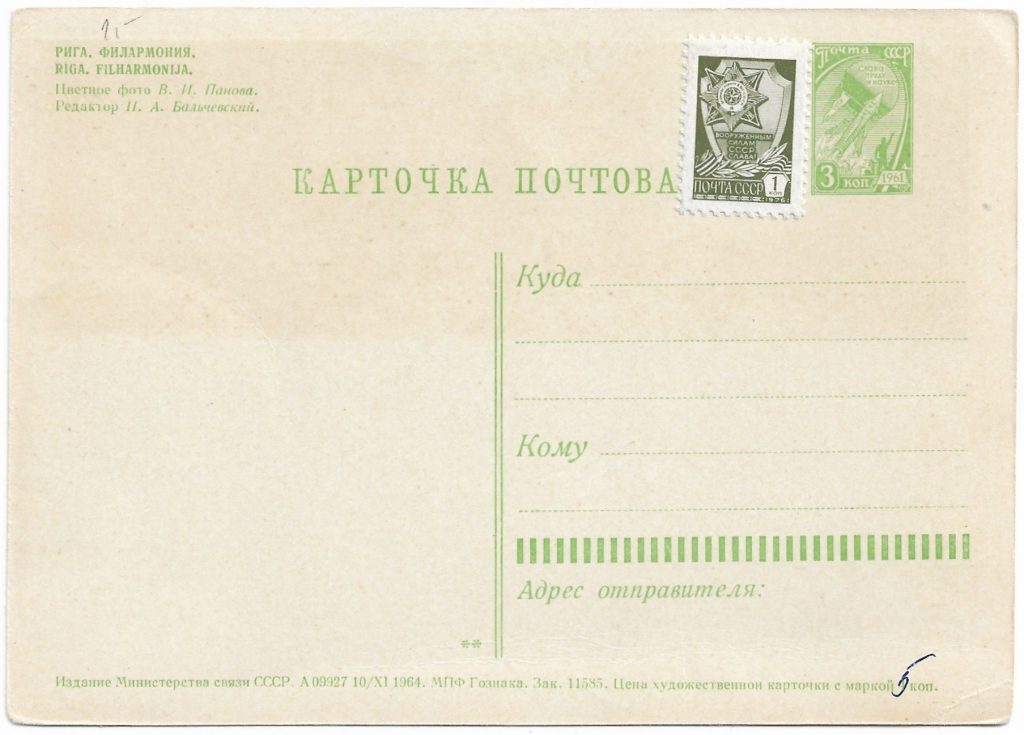 THis card is – I suppose 'official'by the post office- additional franked with 1 kopeck. From 1 February 1983 the rate of a domestic postcard was increased from 3 to 4 kopecks.


The indication ЦЕНА ХУДОЖЕСТВЕННОЙ КАРТОЧКИ С МАРКОЙ means: price of artistic card with imprinted stamp. The price of the card in the print data has been manually changed from 4 to 5 kopecks.
About the rates, see: www.sijtzereurich.com/postal_rates_Latvia3.html
24/XI 1964
МОСКВА. РИСКИЙ ВОКЗАЛ. (MOSCOW. RIGA STATION)
A 11279
P282 II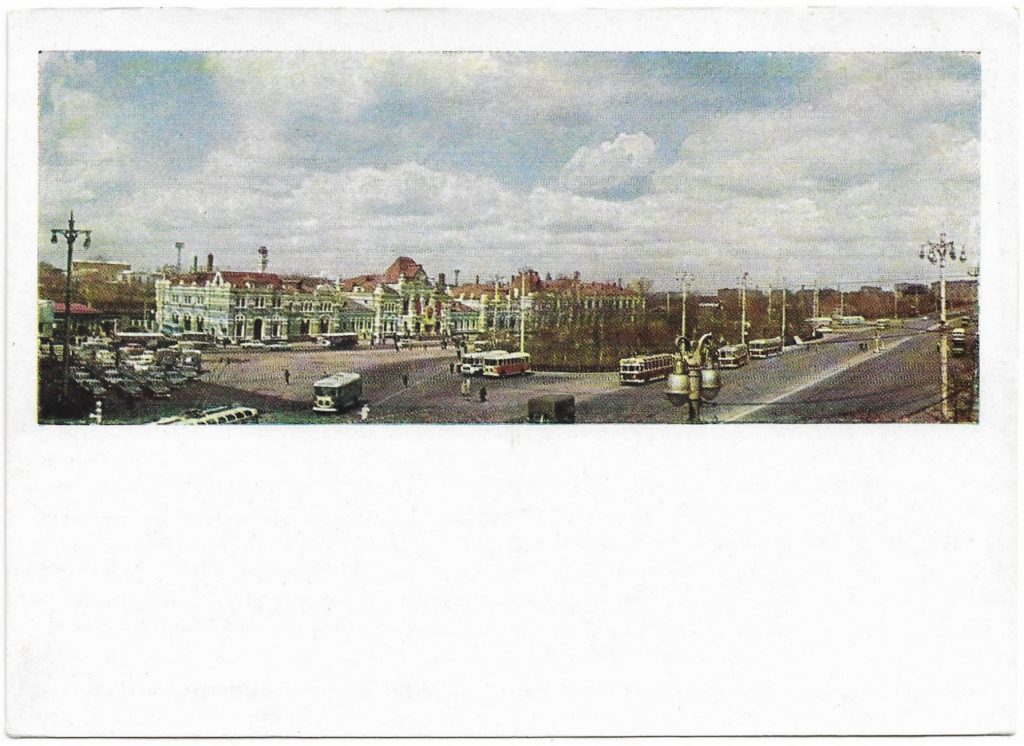 The address side:
24-XI 1964
BALTIC REGATTA
A 11281